Trex

Outdoor Furniture Reviews & Sale
FREE SHIPPING OVER $59 | 3% CASH BACK | FINANCING
Trex Outdoor Furniture is constructed of durable, all-weather POLYWOOD® lumber, which utilizes HDPE (high-density polyethylene) plastics — also used for milk jugs, laundry detergent bottles, and bottle caps.
HDPE is one of the easiest plastics to recycle and can actually be recycled
again and again, saving waste from the landfill.
They believe in our product and stand behind its quality and durability, that's why each piece of Trex Outdoor Furniture comes with a 20-year residential warranty. Not only will your Trex Furniture provide peace of mind for years to come, but you'll also spend more time relaxing and less time maintaining.

Quality crafted with our environment in mind.
At Trex Outdoor Furniture, we believe stewardship isn't an option, it's a priority. Our commitment to the environment not only drives the materials we use in our furniture but also our support of Trees for the Future, an organization that is not only planting trees but changing lives.
Trex Outdoor Furniture Discount Coupon

Trex Outdoor

Furniture Featured
20-Year Warranty
We believe in our product and stand behind its quality and durability, that's why each piece of Trex® Outdoor Furniture™ comes with a 20-year residential warranty.
Low Maintenance
Trex Outdoor Furniture is incredibly low-maintenance, so you can spend your time relaxing in your furniture, not refinishing it.
Made in the USA
Each piece of Trex Outdoor Furniture is proudly made in the USA.
All Weather
Trex Outdoor Furniture is constructed with genuine POLYWOOD® lumber and ready to stand up to the most extreme weather, including sun, rain, saltwater, and snow.
"I absolutely LOVE these chairs. I wanted Adirondack chairs for my patio for years, but didn't want the cheap plastic or the heavy wooden ones that would need to be scrapped and repainted every few years. Our 14 year old pool deck is made from Trex so I knew these would last.
They are heavy duty (not like those plastic ones, when they get hot the legs can give out), comfortable and built to last. When the summer is over, all you do is remove a couple screws and these fold flat (once again not like the plastic ones that stack or the wooden ones that take up a lot of room). Since we live where winters can be harsh, we will be putting these away once the snow starts to fly, but until them I will enjoy them."
Trex Outdoor

Furniture Best Sellers

Transform your outdoor living space with Trex Outdoor Furniture best selling pieces.

Our popular outdoor furniture includes the Yacht Club Rocking Chair, which perfectly flanks any front porch creating an easygoing charm. Meanwhile, our carefully contoured Cape Cod Adirondack chairs welcome relaxation often found by the lakefront. Our popular Monterey Bay 7-Piece Dining Set's broad table and comfortable chairs provide the right size to gather family and friends for a cookout.

At Trex Outdoor Furniture we work tirelessly to perfect each and every composite furniture piece to achieve stylish yet comfortable outdoor living.

The essence of Trex® Outdoor Furniture is in its longevity.  We could say our customers keep coming back for more, but in reality, they don't have to. Trex® Outdoor Furniture lasts. Our best-selling, weather-resistant, high-performance composite patio furniture, like everything we design, keeps the entire outdoor experience in mind—comfort, beauty, and durability.



Outdoor inspired. A carefree attitude required.
Change up every day and discover how comfortable the outdoors can be.
There's really only one way to enjoy the freedom of being outdoors—relaxing in the outstanding comfort and unmatched style of Trex® Outdoor Furniture™. It just doesn't get any better. Creating an outdoor living, dining, and entertaining space with Trex Outdoor Furniture gives you the freedom to escape all things structured. Breakaway from routines and take those ordinary, everyday activities outside. Suddenly, you and your family will find yourselves enjoying the unrestricted boundaries of a whole new comfort zone.
Trex Outdoor Furniture adds more than just comfort and beauty to your Trex® deck. This eco-friendly furniture is constructed of solid POLYWOOD® recycled lumber. That means you can count on it to last through the years with very little maintenance required to keep it looking like new.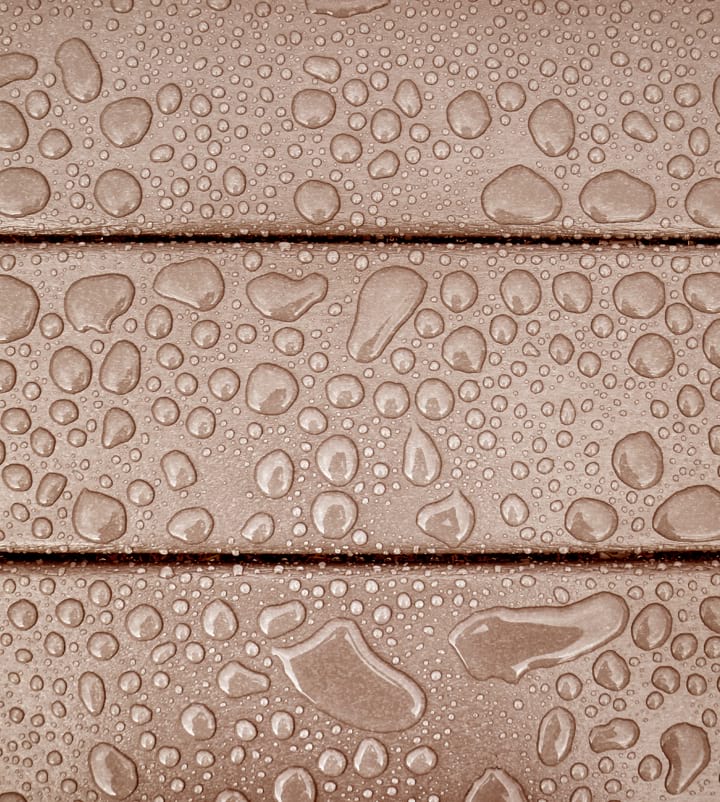 All-Weather Resistance
Trex® Outdoor Furniture™ is made with high-density polyethylene (HDPE). Because HDPE products are made with a single, purified polymer, they are manufactured to exacting, reproducible specifications. They have exceptional resistance to corrosive substances, oil and fuels, insects, fungi, salt spray, and other environmental stresses. They do not absorb moisture; therefore, they will not rot, splinter, or crack. HDPE products have excellent weathering resistance; however, as with other polyolefins, it is possible that the material will fade slightly over the service life of the product. These products require no waterproofing, painting, staining, or similar maintenance when used in many exterior applications.
Trex Outdoor

Furniture Customer Reviews

Our beautifully crafted Trex® Outdoor Furniture™ deep seating pieces allow you to kick back, relax, and drift off for an afternoon nap under a canopy of shade.

Stands up to South Florida Sun and Rain!
After going through numerous brands of outdoor furniture, mostly on the high end, I found these. It is going on a year since we put this outside in our backyard. They stay in our brutal elements. The other brands fell apart within a year and they were under a porch, barely in the sun. These are in direct sun, on grass, every day. So far they still look like the day we purchased them!

Wonderful, so Comfortable and Great Value.
These chairs are probably the best buy I've made this year. So comfortable. Wonderful around our fire pit. Once the weather is a little warmer (Arizona), these will be perfect for lounging by the pool. Took 5 minutes to assemble each chair. Again, I'm Very happy.

Loved the Chairs, Hate the Order Limit
We love our chairs! They look great and are very comfortable. They were easy to put together with a strong husband and a mallet to pound some pegs. But we really disagree with the policy of Amazon to limit your order to 3!!!!! Who wants three chairs?? We ordered our three and had to wait at least a week before we could order a fourth matching chair. There weren't many matching chairs left! So we asked "Why a limit a 3? Why not 4? Even 2 would make more sense. But a limit of 3 chairs per order is ridiculous!"

It Comfortable long-lasting
Will last a long time. Make sure to buy a table at it's a nice complement. Easy to put together and comfortable. A bit flimsy unlike wood but the trade off is longer lasting. Bought 4 and have zero regrets for a comfortable option.

Gorgeous beach-inspired lounging chairs
Great chairs, easy to put together, beautiful color, and sturdy enough to withstand the 50 mph wind gusts we experience here now and again. I have the chairs and table positioned on my dock and they have withstood all the weather we have had without tipping over or moving. Very comfortable to sit on and enjoy the sunset…with a glass of wine!

Comfort at its best!!
I really enjoy my 3 piece Adirondack set. I ordered the set in the Aruba color and it makes quite a splash on my deck. We live near the ocean and this set speaks volumes. Great buy!!

Great Adirondack Set made from durable Trex!
The set is beautiful, comfortable, and durable. It took a while to assemble, but directions were helpful. My only complaint is that we were missing one screw and the help number redirected me to the website. I did get a response to the email I sent requesting the missing piece. It seems that customer service everywhere has been negatively impacted by the pandemic so it is hard to complain! I am hopeful that we will get the missing piece within a reasonable amount of time. We are able to sit in the chair without it for now.

Absolutely perfect and worth the wait! Overstock was so great with updates and shipping delays and these are exactly what we hoped they would be. We have other outdoor furniture like this and they last for years and years.

Trex Outdoor Furniture

Clearance Sale

Buy Trex® Outdoor Furniture | Trex Patio Furniture For Sale

Browse through our collection of Trex® Outdoor Furniture at our online poly lumber furniture store. Find the best price for Trex Patio Furniture on the web.