BLUETTI

AC200P Power Station

SALE!!!

2000WH/2000W PORTABLE POWER STATION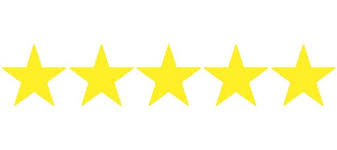 267 Reviews
Starting at $87/mo with Affirm.
US$1,299.00 US$1,659.00 
BLUETTI  AC200P-Large Capacity, High Power.
Keep your equipment running indoors and outdoors.
2000Wh/2000W Higher Output/Larger Capacity
17 Output Ports Meet Multiple Devices
Flexible 5 Recharge Ways(AC/Solar/Car/Generator/Lead acid battery)
Smart Touchable Interaction LCD Display
700W Solar+500W AC Recharge in 2-2.5Hrs
Dual AC adapter(500W) Fast recharge in 2-2.5Hrs
Eco-friendly/Gas free/Quieter/Cost-effective

Bluetti Power Station For Sale
FREE SHIPPING & 2-YEAR HASSLE-FREE WARRANTY, Lifetime Customer Support
30-day Satisfaction Guarantee with Money BackIf you're not satisfied with your products we will issue a full refund, no questions asked.
Over 30000+ successfully shipped ordersWe made as many happy customers as many orders we shipped. You simply have to join our big family.
Tips: The open circuit voltage of AC200P is between 35V-150V, please make sure solar panels' open circuit voltage is in the range,otherwise it may cause low voltage/overvoltage protection. In addition, considering the loss of solar panels during conversion, the effect of 2 panels is not good. we suggest to connect at least 3pcs Bluetti solar panel in series.
Package Includes:
1*BLUETTI Portable Power Station
1*500W AC Wall Charger
1*PV Solar Charging Cable(MC4 to XT90)
1*Car Charing Cable(Car to XT90)
1*XT90 to Aviation Plug(input)
1*User Manual
1*Warranty Card
1*Certificate of Qualification
PORTS
5 Inputs:AC/Solar/Car/Generator/Lead acid batterry
AC Adapter (Included): 500W
Car Charger (Included): 12V/ 24V
Solar Panel (Not included): 35-150v/Max.700W,max12A
Generator:gasoline, propane or diesel
Lead acid battery(max 8.2A)
Support PV+Adapter charge simultaneously. Max 1200W,1.7-2.7Hrs to Full Recharge it
17 Output Ports
6*AC110V AC outlet(pure sine-wave)
1*DC12V/25A
1*DC12V/10A
2* DC 12V/3A
4*5V/3A USB-A
1*PD 60W USB-C Faster Charge (5V/3A, 9V/3A, 12V/3A,15V/3A, 20V/3A)
2*Wireless Charging (Single Output Max 15W)
BATTERY DETAILS
LiFePo4 Battery Cell
Pack Capacity: 2000Wh
Lifecycles:3500+ Cycles
Shelf-Life: Charge Every 3-6 Months
Management System: 'MPPT' Charge Controller, Low Battery Protection
CHARGE TIME
Refrigerator(800w) 2.1Hrs+
CPAP(60w) 28+ Hrs
Laptop(60w) 28+ Hrs
Fan(12w) 140+ Hrs
Smartphone 180+ Hrs
Led lantern light(10w) 170+ Hrs
LCD TV(100w) 17+ Hrs
GENERAL
Size & Net Weight: 16.5*11*15.2inch;Net Weight: 60.6lbs
Warranty: 24 Months
Operating Temperature::0-40°C/32°F-104°F>
Safety By Design
Battery Management System (BMS) Enables Short Circuit Protection, Voltage Control, Temperature Control And More Advanced Safety Operations. Other Enhanced Safety Features Includes:
With the smart touchable LCD screen
real-time display shows current, voltage, power, temperature and charging status. Users can independently alter the output voltage, frequency, charging mode, etc.
Package Includes:
1*BLUETTI Portable Power Station (2000Wh/2000W, 16.5*11*15.2inch,60.6lbs)
1*500W AC Wall Charger
1*PV Solar Charging Cable(MC4 to XT90)
Car Charing Cable(Car to XT90)
XT90 to Aviation Plug(input)
1*User Manual
1*Warranty Card
1*Certificate of Qualification
BLUETTI

AC200P Customer Reviews
BLUETTI AC200P Reviews
EXCELLENT PORTABLE POWER STATION
Judy on Jun 15, 2021
Excellent Product. I would highly recommend it. Great customer service and products from Bluetti.I would highly recommend either camping or emergency backup for home.
OUTDOOR SPORTS AND FAMILY SAFETY
James on Jun 15, 2021
I just received the AC200P and first of all, it was WELL packaged! When I opened it had a 54% charge so I let it fully charge overnight. After it fully charged, everything I put on it worked flawlessly! I purchased this as a backup power unit should the power go out during a storm and after my initial tests,
I can rest easy knowing I have backup power for CPAPS, fans, refrigerator, freezer, and other major appliances.
My family enjoys the outdoors. When we stay out overnight, electricity has become a major problem. After having AC 200P, It can provide great convenience when we are outdoors
AC200P is very useful for CPAP machines. It can provide us with convenience as well as security.
AC200P
seven on Jun 15, 2021
For the unit itself, I'm just going through the testing of the unit now, but so far so good. Build quality is excellent. Quite surprised that it is not as heavy as I expected.
That said, one of those small $10 moving carts are an excellent investment to move it around. Has an excellent touch screen to monitor ingoing and outgoing watts… just wish I could crank up the brightness to the max when the sun is directly shining on it.
I hope this review is helpful for all of my fellow CPAP users. I will also be testing other power stations, such as the newer Bluetti AC30, a light-weight, mid-range power station with different applications. That's all for now.
GREAT BACKUP POWER SOURCE OVERALL
Will on May 24, 2021
Software improvements: Would like to see a time count of estimated watt hours that are left while DC and AC is in use.
Wireless Pad: I'm not totally sure but it seems that the wireless charging pad has a defect. When I tried to charge two phones simultaneously both would work but only for about 20/30 minutes before one side would stop charging. I'm able to overlook but it would be nice if the wireless charging pad worked flawlessly.
Weight and size: The unit is a bit heavy but 60lbs is expected from a unit with this battery size. I'm able to carry it well enough. I'm a 5'7" 160 lbs male. Also the quality on this unit is impressive.
Functionality: The unit functions well and does what it's designed to do.
I was able to power some things like my kitchen fridge and cook breakfast using a 900w hot plate. In the time it took to cook a quick meal (about 15 minutes) it used about 10% of the power which was expected. Solar: My 120w solar panels were delivered about a week or so after the generator.
Once I found some sunlight I was able to hook up all 3 panels in series. It was tough to get one of connectors to snap into the MC4 to XT90 adapter that goes into the generator, (I thought the cord was defective at first!) but I was able to get it to snap into place with an extra bit of force. The panels work very well!
Overall I am very pleased with the Bluetti AC200P! The 2000 Watts are enough to handle just about any power needs.
VERSATILE AND POWERFUL SOLAR GENERATOR!
Ryane on Apr 30, 2021
Bluetti AC200P is ideal for power outages, hurricane preparations, RV backup power supplies, and mobile power stations in rural areas without electricity. Can be powered by anything with moderate power consumption, including complete refrigerators, washing machines, and some continuous power tools not exceeding 2000 watts!
BLUETTI

AC200P For Sale
2000WH/2000W PORTABLE POWER STATION
FREE SHIPPING & 2 YEAR HASSLE-FREE WARRANTY, Lifetime Customer Support
US$1,599.00 US$1,699.00 

Related Post – BLUETTI AC200MAX & 1×B230 COMBO (4096WH)